CLOTHES SWAP SDA X DOPPLLE X SHRUB CO-OP
🕐 Sunday, November 21, 2021
🏢 Zero Waste Hub, 22 Bread Street, EH3 9AF
---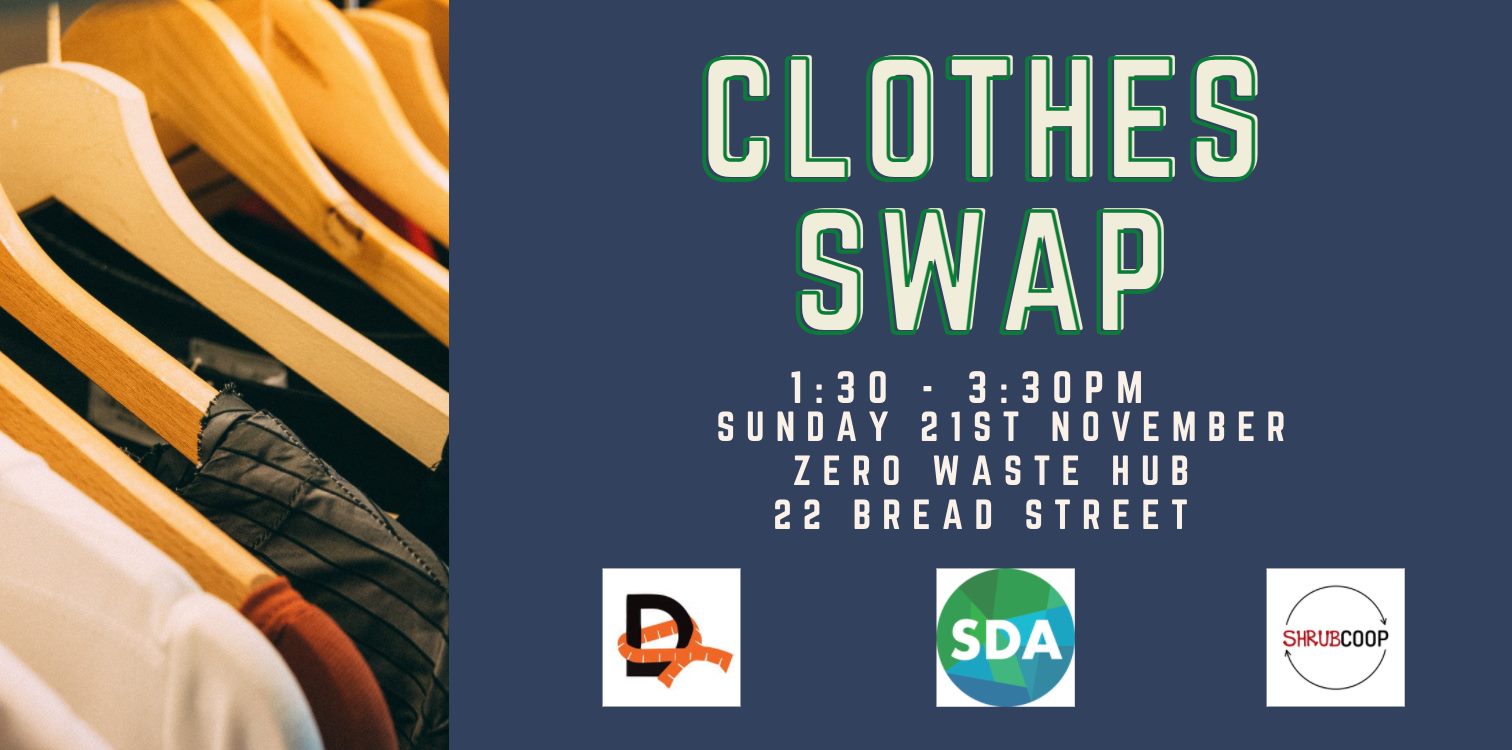 SDA are hosting their first clothes swap collab with Shrub and Dopple!
When:
Sunday 21st November, 1:30-3:30.
Where: Zero Waste Hub, 22 Bread street
It'll be a direct swap situation so just bring anything you want to exchange!
Then from 3pm we'll open up the swap to people who don't have anything to swap - all items £1!
TICKETS:
https://www.eventbrite.co.uk/…/sdadoppleshrub-clothes…
Some info on our co-hosts!
DOPPLLE
At Dopplle our goal is to reduce textile waste by encouraging students to swap clothes to give them a new life. That's why we have an app specifically for students, which provides them with a platform to exchange clothes within their university or college community, allowing them to look good while on a budget.
If you need any more information about Dopplle please feel free to reach out to me (Niamh, the Edinburgh University 'Dopplle' ambassador!!) on our Instagram page @dopplle_edinburgh. I am so excited to see you at the swap!
Download from the Apple Store: https://apps.apple.com/gb/app/dopplle/id1497591804
Download from the Google Play Store: https://play.google.com/store/apps/details…
Dopplle Website: https://www.dopplle.com
Dopplle instagram: https://www.instagram.com/p/CS7MpIRIh1U/
SHRUB
SHRUB Coop is a community zero-waste cooperative trying to promote a world without waste! We have a bike shop, cafe, foodsharing hub and swapshop. If you want to learn more about us or get involved, have a look at our website www.shrubcoop.org or find us on social media @shrubcoop