Making Plastic Free July Last All Year
By Aislinn Redbond, posted 26/07/21
We can't keep the July weather, but we can keep living plastic free!
---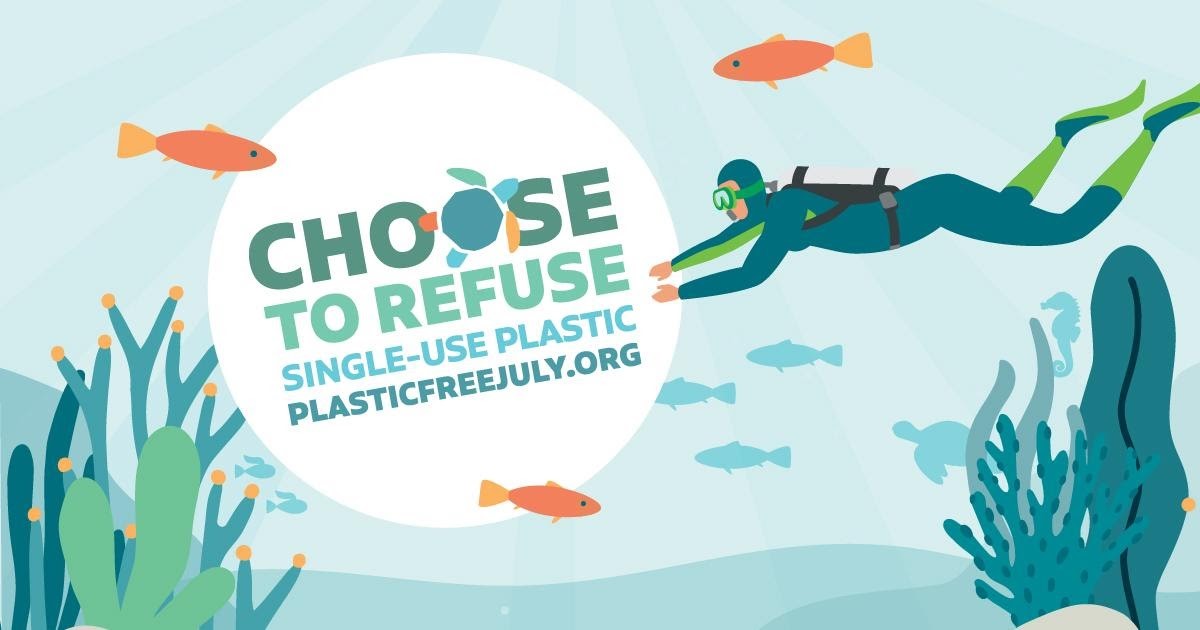 Image source: https://www.plasticfreejuly.org/take-the-challenge/
Every July, millions of participants from around the globe commit to eliminating plastic from their lives as part of Plastic Free July. This movement aims to encourage people to reduce their plastic consumption and thus, their plastic pollution, as participants are challenged to adopt more environmentally-friendly substitutes and alternatives in the fight against climate change. The challenge is harder than one would think. From takeaway coffees to soaps containing microplastics, plastic is practically part of our cultural landscape - and it's one of the biggest destroyers of our natural landscape. Of course, the COVID-19 pandemic has forced even the most committed climate activists to adopt plastic for the protection of themselves and others, but the danger is that this necessity gives way to complacency and all the progress made towards more environmentally-friendly materials is abandoned.
Plastic Free July is an important movement that aims to highlight the unnecessary societal reliance on plastics. It is an opportunity for new zero waste and climate activists to shift towards more sustainable practices with the support of a global community, and for those already living plastic-free to recommit and share their experiences with others. However, the purpose of Plastic Free July extends beyond just individual behavioural change. As we have discussed in Shrub Coop many times, the greatest responsibility for environmental action lies with the biggest corporations, yet too often it is the individual consumer who is made to carry this climate burden. Plastic Free July challenges this narrative and instead aims to push for an entire system change by proving that consumers do not need such excessive plastic use.
There are a wealth of resources available online and on social media to help people to quit plastic, and the reach of this campaign grows every year. Of course, committing to being plastic free for a month is an impressive feat in and of itself, but for those who manage to maintain some of these new patterns throughout the rest of the year, it is truly phenomenal. And not only that, but it is proof that everyone can cut down on their plastic waste, July or not. That's part of what drives our mission at Shrub Coop - we envision a world without waste and we know that it is possible. So to help those of you who are just finishing up your Plastic Free July challenge, or for anyone interested in testing the waters of a plastic-less life, we recently posted some of our top tips to remove plastic from your life. There are lots of small changes we can make that will have a big collective impact, so instead of waiting until next July to start, why not start removing plastic from your life today? You might be surprised at how creative you can be!