Free Mondays
🕐 Monday, September 21, 2020
🏢 Zero Waste Hub, 22 Bread Street, EH3 9AF
---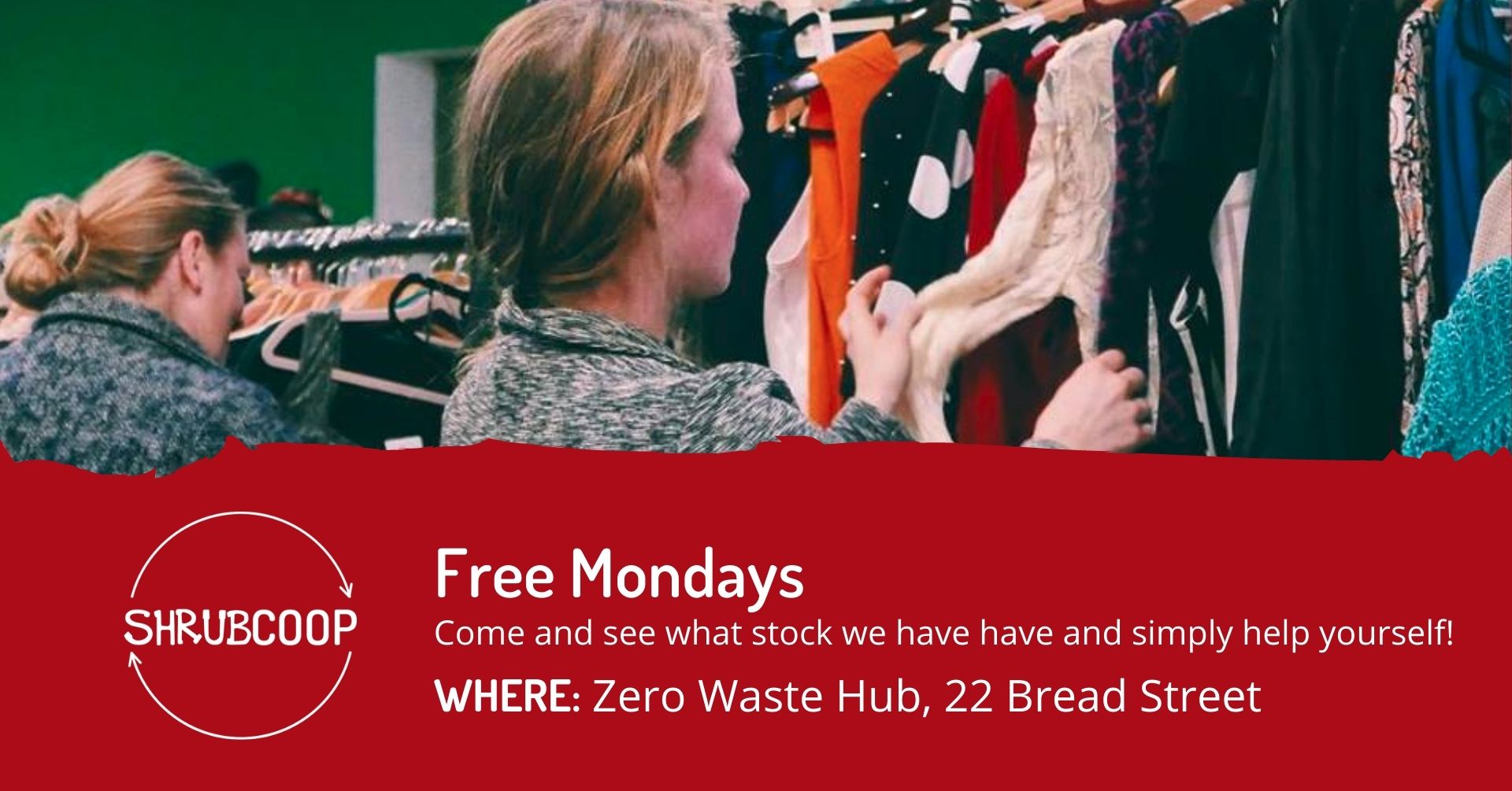 We want you to have things for free! We want to save things from a fate in the landfill! Aaaaaand….. We want to see your lovely faces (albeit under a mask)!
So we are putting on a new SHRUB event. Free Mondays!
When: Monday, 21 September, 2pm
Where: Zero Waste Hub, 22 Bread Street EH3 9AF
Everyone is welcome to come and see what stock we have have and simply help themselves. We will have a variety of clothes, brick-a-brac, books and food.
Can't wait to see you there.
We will be taking all of the COVID related safety precautions. Please come with a mask and we will take care of the rest.
How to get there
There is space to lock up your bike on the corner of Lothian Road and Bread Street, by Cost Cutters.
Lothian Road routes: 47, 24, 10, 11, 15, 16, 36, 1, 34, 124
Grassmarket route: 2